The cart is empty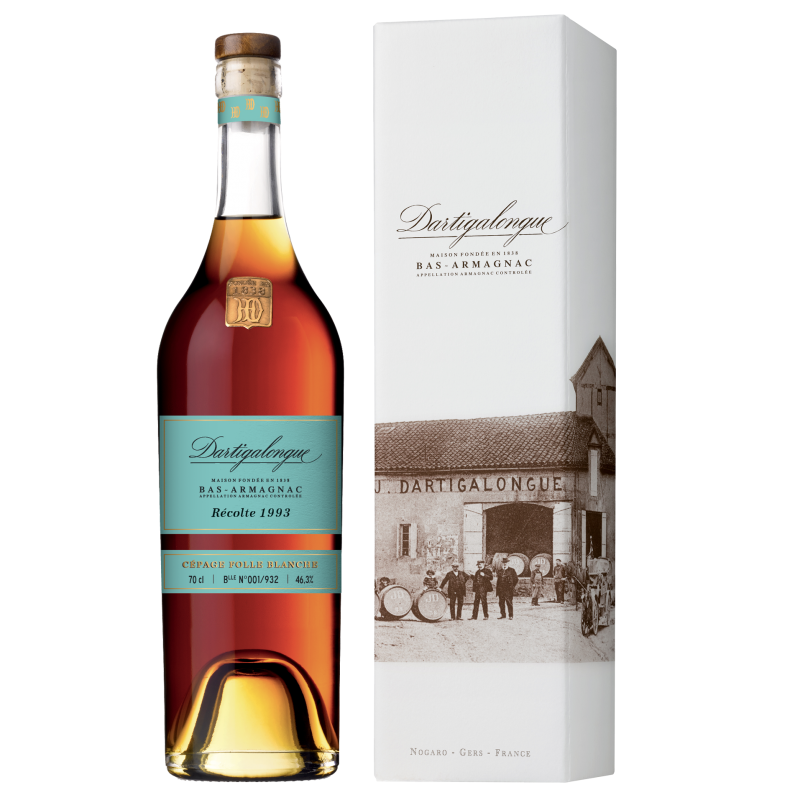  
Armagnac Dartigalongue 1993
The House of DARTIGALONGUE generally blends the eaux-de-vies of the 3 grape varieties Baco, Ugni-Blanc and Folle Blanche, in order to play on their complementarities.
Sometimes, certain harvests are matured as "mono-cépage", when the cellar master has fallen in love with the quality of the eau de vie. This is the case for the 1993 harvest, isolated and matured as a 100% Folle Blanche in Gascon oak barrels for 27 years.
After 27 years of ageing, the time has come to share and taste this unique and rare batch.
Tasting notes
This vintage expresses the typicality of the Folle Blanche when it is at its
when it is at its best: a perfect balance between power and
finesse.
On the nose, floral notes, then sandalwood, spices,cardamom.
On the palate, a straightforward attack, an explosion of aromas that coats the palate to give way to these aromas of caramel, dried fruit and spices. The sweet finish reveals aromas of praline. The alcohol is perfectly integrated, the eau-de-vie is airy, still sparkling with energy after 27 years in wood. A nugget, a rare balance!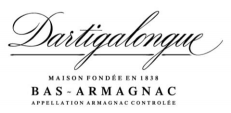 Data sheet
Contenance

70 cl

Degré

46.30%

Type

Armagnac

Date de distillation

1993

Embouteilleur

Dartigalongue

Nombre de bouteilles

932

Packaging

Avec étui

region

Bas Armagnac

Pays

France