The cart is empty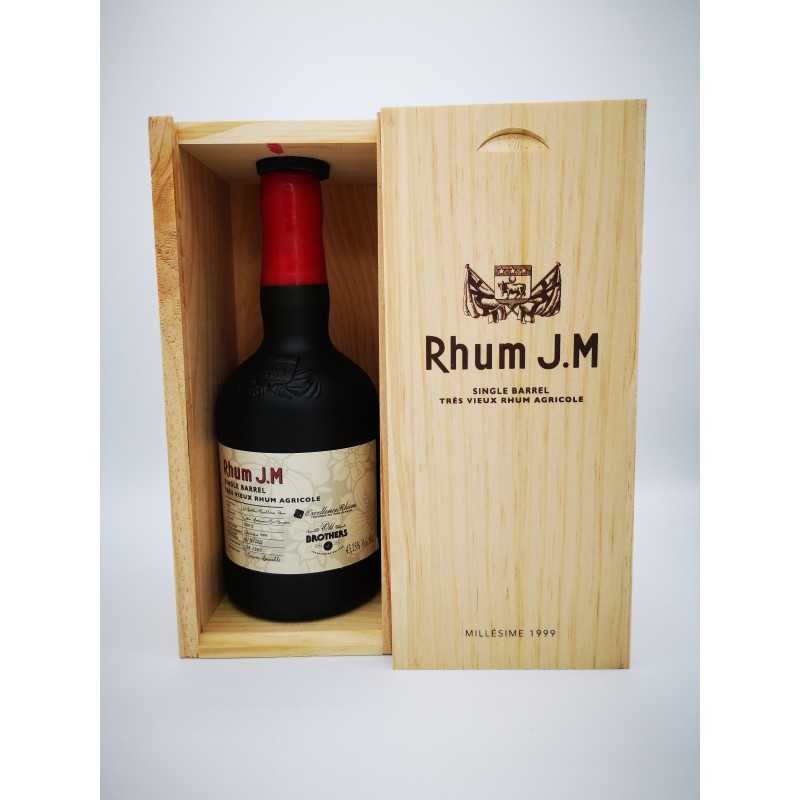  
Rhum J.M 99 Old Brothers
Damaged label bottom right
the J.M. distillery has opened the doors of its wine storehouse to Old Brothers and Excellence Rhum in search of the exceptional.  The oldest J.M. rum bottled to date has been selected! A feat for this magnificent cask, 1999 vintage, aged 21 years entirely at the distillery. 
Colour : Fawn with coppery highlights .
Nose: At first, the nose may be confused with a south-western spirit: Armagnac, Cognac, blond grapes gorged with brandy, candied pineapple. A beautiful opulence, very pleasant and seductive with the softness of grandmother's powder. Evolves on orange marmalade, with a hint of cinnamon and the vegetal side of cardamom. Calisson, almond paste, candied melon.
Mouth: It is a caress, without any alcohol influence. Confusion with an old noble Armagnac remains possible. Then the evolution of the dried exotic fruits removes the doubt: Papaya, pineapple, kiwi, banana. Then the dried fruits take over (walnut, hazelnut) supported by the fine pungency of an old Burgundy marc. The second part of the mouth is marked by the return of citrus fruits: bitter orange, citron, mandarin and continues with precious notes of tobacco leaves and sweet spices: nutmeg, cinnamon.
Finish: It fades to precious wood, sweet spices and the fine bitterness of orange peel.

Data sheet
Distillerie

J.M

Age

21 ans

Contenance

50 cl

Degré

43.15%

Type

Agricole

Date de distillation

Septembre 1999

Date de mise en bouteille

06/10/2020

Embouteilleur

Old Brothers

Type de fût

chêne américain/ Ex-Bourbon

Packaging

Avec étui

Vieillissement

Tropical

region

Martinique

Pays

France