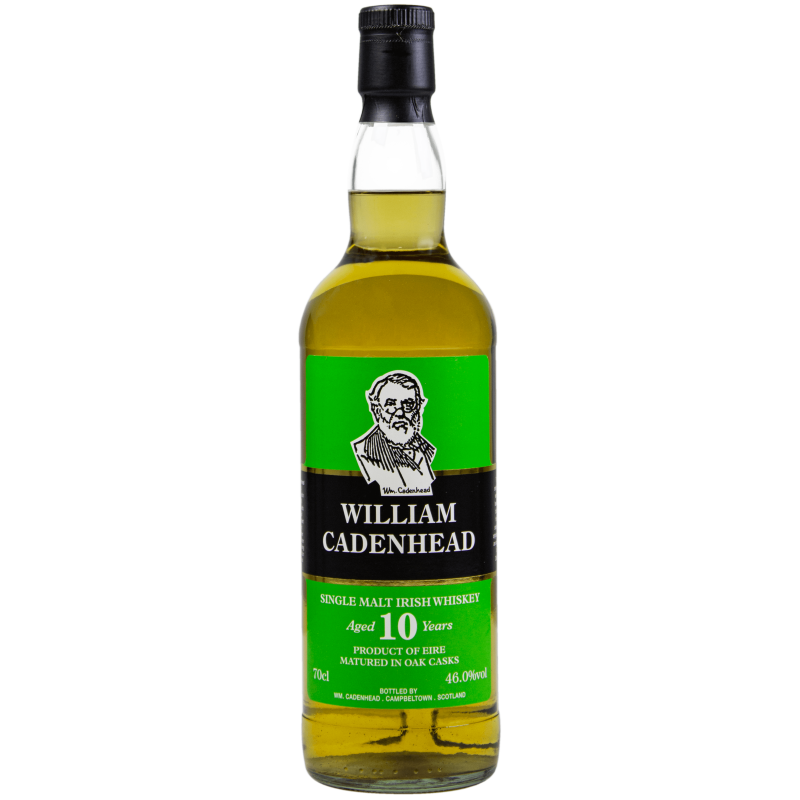  
Single Malt 10 ans Irish whiskey
For this new selection, the independent Scottish bottler Cadenhead has set up shop in Ireland. Cadenhead selected this 13 year old single malt aged in oak casks at a mysterious Irish distillery.
The result is a whiskey with a singular aromatic profile.
Its nose is rather floral. Very quickly honey coats the white fruits. A hint of cedar gives way to vanilla. The palate opens clearly on citrus fruits. Little by little, dried fruit and nutty flavours appear. The finish stretches out on aromas of caramelised baked apples.
NOSE
floral, citrus, grassy, white fruits, cedar, vanilla, honey 
PALATE
tangerine, lemon, apricot, biscuits, oily, nutty 
FINISH
oily, barley, apple, honey, caramel